Here it is..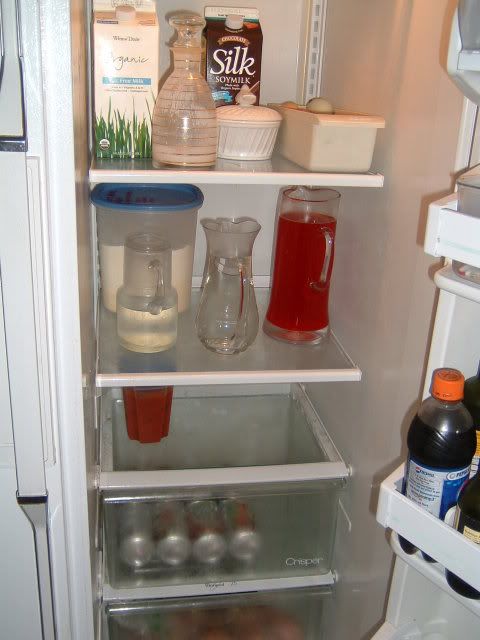 The "real" Pepsi in the door is for company who won't drink sugar free. The 2 packages of ww crackers on the top shelf will go soon to my 2 dogs. Lastly the container of cornmeal...I guess I will give it to my neighbor. No need to waste, sharing is good. Oh and the container of pasta sause only gets used a tablespoon at a time.
So there , I have an echo now. I'm off later for fresh vegtables. The freezer has plenty of shrimp and fish. BTW I don't eat beef or pork or chicken , I watched the news cast about how horribly they have to live and die now I CAN'T eat it any more. I have been eatin tons of carbs instead.
Sugar free Kool-aid is so good.Yummm chemicals instead of sugar.